Why are some of your dogs marked URGENT?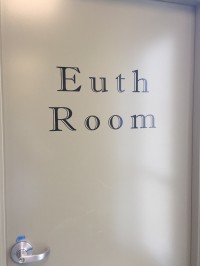 WE do not euthanize, we are a rescue.
Some of the dogs we list are still in animal control, we list them, knowing they are in good health, in the hope that someone may come along and want to adopt one.
As we are foster based, we are limited for space, so we can't pull as many would like to, but with an urgent dog, if we have an adopter in place, we can board them until their vetting is complete and they can leave.
It's important to remember that we have not had these dogs in foster homes, so we can not always tell you how they are in a home environment. Most dogs that come from animal control have not had the time, attention and training they need and so it's up to all of us to allow them time to find their feet in a new home, teach them how to be a good dog and be patient!
We have saved many dogs this way that are having wonderful lives now.
Please don't overlook the urgent dogs!
 Here are some of the URGENT dogs we have placed in homes. THESE DOGS ARE ADOPTED!